PhotoWalk Nepal is collaborating with Machan Wildlife Resort to bring you "Machan Bata Herda – II", one of the most exciting photography workshop cum contest. Last year, we received amazing photo submissions and this year, we are hoping to get even better ones! The event is getting bigger and wilder with the association of 49 hrs Studio and Sastodeal.com
Don't miss out this opportunity of utmost adventure to dash out into the wild and capture those moments.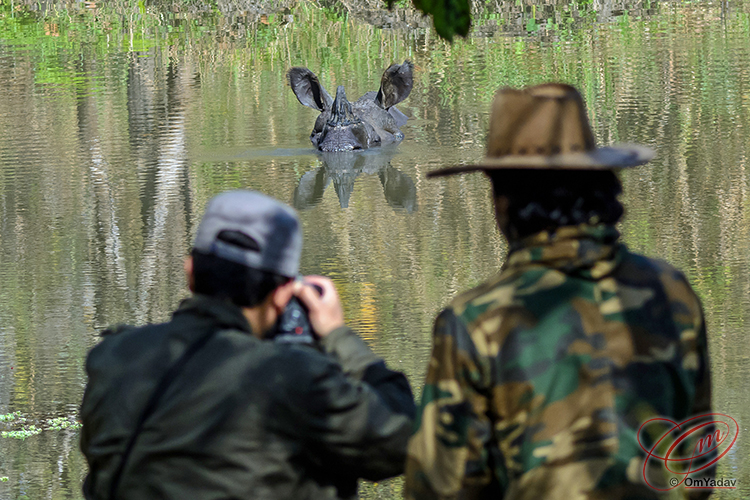 How Machan Bata Herda works:
Participants register at Machan Wildlife Resort, Bhandhari Marg, Kamaladi, Kathmandu Nepal; by 5th September, 2015.
The Participants will get to compete in a Wildlife Photography Workshop at Machan Wildlife Resort, Chitwan; mentored by Mr. Om Yadav. The workshop will include intensive training incorporated with 3 nights 4 days full board package with all jungle activities, meal plans and transportation.
A few "days" of photography training and lots of wildlife and cultural photographs to be captured; the photographers will return back to compete to be the most deserving photographer in the voting round.
Cost:
The cost of the workshop will be Rs 16,500 for Nepalese and US$ 330 for foriegners.
Cost includes lodging (twin-sharing), food, transportation, jungle activities, park entrance fees, naturalist and guides.
Cost does not include bar bills and other personal expenses.
Voting Round:
The participants will send their best photographs taken at Machan Wildlife Resort to campaign@sastodeal.com
Digital manipulation that distorts the reality will not be allowed.
Panel of professional photographers will judge photographs.
The winner will get the workshop fee reimbursed and win exciting gift hampers.
RIGHTS & Reservation:
Photographers will retain the ownership and copyright of the photos they submit. PhotoWalk Nepal and its partner organizations will have the publishing rights to all the photographs submitted and they may use the photos in promotional material both in print and in online media. In event of any of the photographs of participants being published the respective photographer will be given due credit whenever possible.
Timeline:
05-Sep-2015        Registration deadline
15-Sep-2015        Orientation program for participants
25-Sep-2015        Departure for Machan Wildlife Resort
28-Sep-2015        Return back to Kathmandu
01-Oct-2015        Photo submission deadline; byt 2:00pm
04-Oct-2015        Winner announcement
Albums from last years event; Machan Bata Herda – I