This month we are celebrating the completion of 10 years of photowalk. The first official photowalk was at Khokana on 17th-May-2007 but before we decided to make it a regular event we used to go on random photowalks with friends and colleagues whenever we had the time. The first one of these unofficial photowalks was at Pashupatinath on 8-July-2006. As a part of the celebration the first photowalk of this month is going to be at Pashupatinath.
The theme for this PhotoWalk is going to be 'History'. You have to photograph and post at least one picture with a brief history of the subject in the caption.
Also, during this PhotoWalk I will be bringing some classics cameras with me: Bell & Howell medium format, Leica M2 and Nikon FM2. These are a part of the collection of PhotoWalk Nepal and they usually sit inside our office museum shelf. This month, however, some of them will be going out on photowalks so that participants can get a feel of classic photographic gear and participate in discussion of history of photography.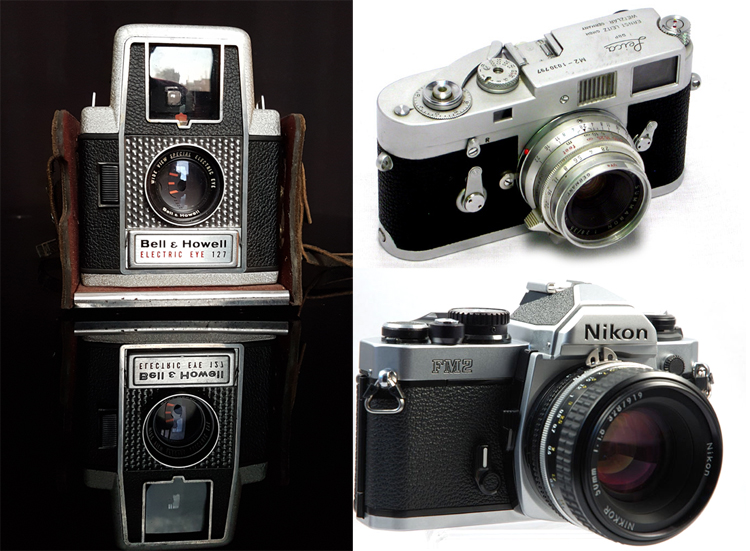 The PhotoWalk is going to start from 7:30am. We meet on the East bank of Bagmati river by the bridge beside 'Ram Mandir' at 7:15am [Location map]