PhotoWalk Nepal, in association with Feature Studios, is organizing a Photography Workshop (Level 1) for beginners and amateur photography enthusiasts. This is a 7-day workshop which will be instructed by wildlife photographer, Mr. Om Yadav.
Date: 8 to 14 December, 2016
Duration: 6 days + 1 day outdoor practical session
Time: 5pm to 7 pm
Venue: PhotoWalk Nepal Studio, Kupondole, Lalitpur
Instructor: Om Yadav
Course Fee: NPR 7000/-
Number of participants: 12 (Limited seats)
Age: 14 years and above
Please fill up a printed copy of the registration form and submit it, along with the course fee, at PhotoWalk Nepal or Feature Studios by Dec 7th.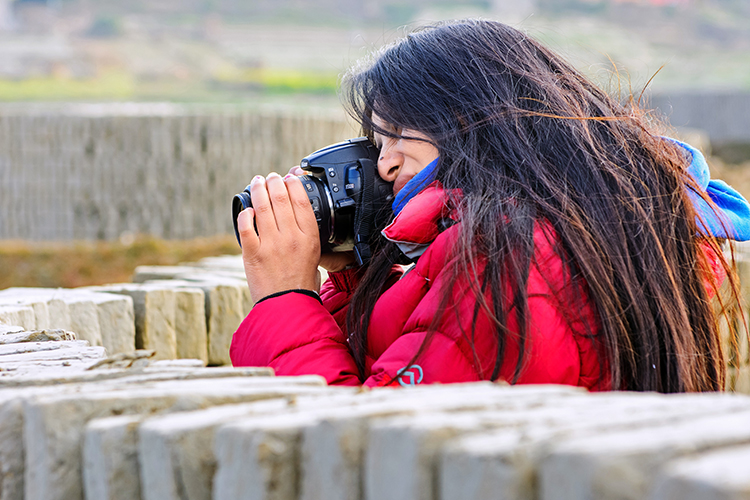 Course Outline:
1) Eye of the Photographer
Camera vs Photographer
Knowing what to look for
Basic guidelines for making a good picture
Selecting a Subject
Focusing Attention on a Subject
Methods of simplification
Seeing the world around you
2) Cameras
Some camera history
Camera parts
Focusing and exposure controls
Types of cameras
Camera brands (creating a system)
Your camera manual
Common DSLR features
3) Lenses
Lens basics
Prime vs zoom lenses
Fast and slow speed lense
f number and aperture
Focal length and field of view
Normal, wide-angle and tele lenses
FoV and conversion factors
Image stabilization
Lens defects (distortions, aberrations)
4) How to Use Your Camera
Being creative and professional
Autofocus (modes, focus lock)
Fixed focus and distance scale
Manual focus: when and why?
Depth of Field (hyper-focal distance)
Chosing the right shutter-speed and aperture combination
How to make sharper pictures
Preventing camera shake
Camera care
5) Developing Your Visual Signature
Equipment as Tools
Making versus Taking
Hardwiring Your Vision and Your Equipment
Turning Off the Automatic
Visual Signature
Defining Your Visual Signature
Embracing What You Like to Photograph
Describing Your Visual Signature