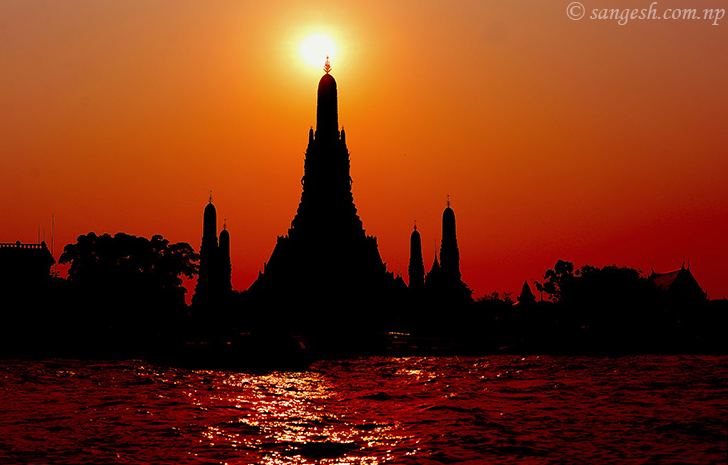 Wat Arun, Thailand
Silhouette is the type of Photography where an outline of a subject appears dark against a lighter background. We can say that when the subject is seen as a black shape without any details against a bright background.
I got fascinated by this type of photography and art since I was in primary school when we used to get exercise books with cover printed with silhouette of temples.
Here are some of silhouettes that I have taken.

Life is Beautiful

Wat Angkor, Combodia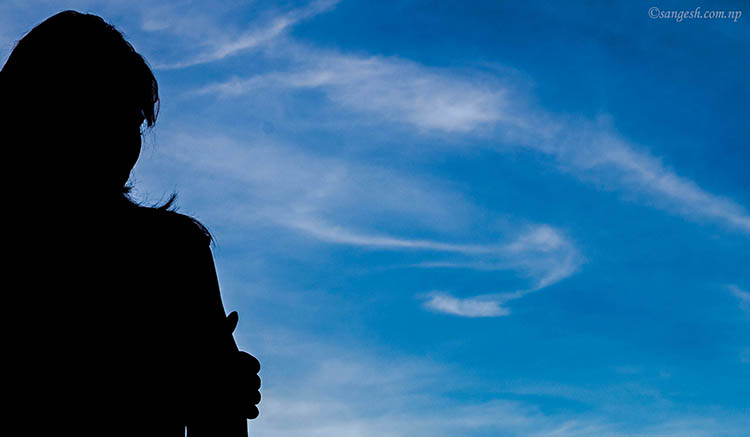 My Mood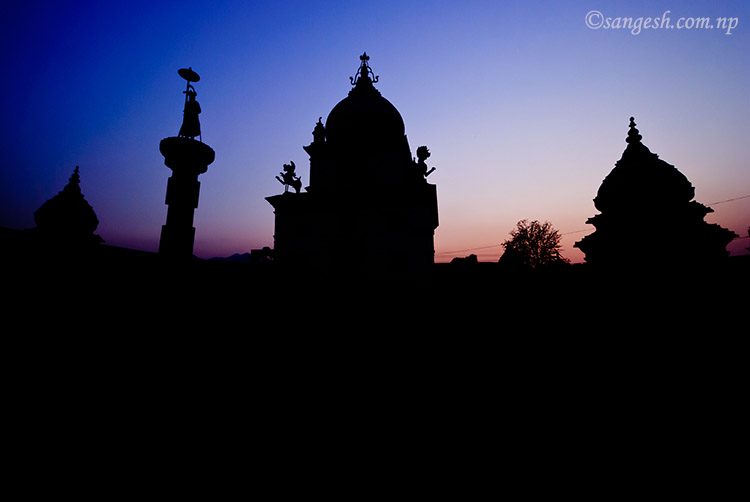 Kalmochan, Tripureshwore
Flying High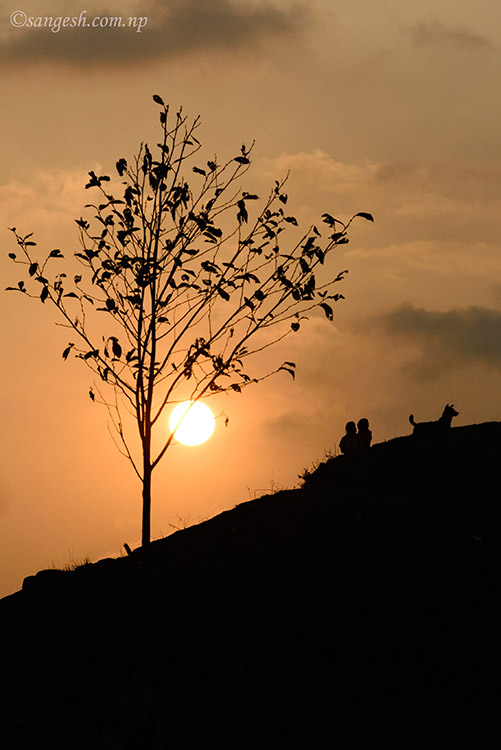 Watching the sun going down
You can check more of my photography work and blog at www.sangesh.com.np